Is SFI for Everyone? Not everyone is cut out to be in an MLM or an affiliate program. That's just Fact. What's "best" in my opinion may not be what's best for someone else.
This is why I never practice any type of pushy salesperson tactics with people I meet. I don't badger people with all kinds of questions or infer that they don't want to get ahead in life just because they're not interested in what I'm offering. It's not a good idea to try to intimidate or insult people into joining any program, not even SFI.
I've been on the receiving end of pushy, arrogant sales people that actually seem to believe that only their program is the best opportunity in the world, and I'm a downright fool for not wanting to sign up. Something must be very wrong with me; I must be lazy or have no desire to improve my life – none of which could be farther from the truth.
The real truth is…
I wouldn't sign up with that person even if I did think their program was the best because I don't like their sales tactics. I would find someone else to sign up with.
I've been involved in business opportunities that I've eventually dropped out of because of the arrogance of its members. They won't talk to you or mentor you unless and until you've forked over a few HUNDRED dollars, if not thousands, to "prove" that you're serious. Period. You either "get all in" or they don't want to be bothered.
In fact, I saw a video the other day titled 'Why I Won't Talk To Prospects Until They've Invested X Amount of $ to Join My Program.' Well, good for you. Those are not the types of people I want to work with. Period.
After getting a taste of some of the other business opportunities out there, I decided a few months ago to go back to SFI. This is the program I'm 100% satisfied with. I have a fabulous sponsor and co-sponsor, SFI members are down to earth and willing to help, even if you don't have one red cent to invest in the program.
Actually, you can sign up AND start earning some small commissions without ever spending a dime out of pocket. SFI was built on the concept that anyone can join, regardless of your current financial status. And they've been a successful, profitable business for more than 16 years. This isn't a fly-by-night company that might shut down in a couple of years.
And we've all seen companies come and go over the last decade; some file bankruptcy, others get caught doing illegal things, some promise to pay out and don't. SFI has had none of this in their history. They're an honest business opportunity.
And unlike the founders of some operations, SFI's founder, Gery Carson, not only believes in solid mentoring, he'll chat with you and visit in the forums with all of the other members – even those who haven't invested a penny in the business yet.
When you put PEOPLE first and the almight dollar second, you're going to build and maintain a solid, successful business. Period.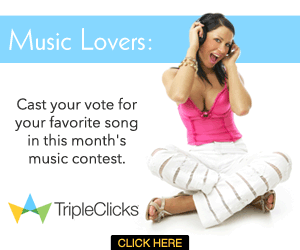 So what all does SFI provide that a lot of MLM/affiliate companies just don't today?
You can participate in SFI free for as long as you want, with no obligation. So yes, you CAN do this for free. Obviously if you want to move up in rank in order to earn higher commissions, you can do that with as little as $29/mo. That just makes things go faster, but it's not mandatory.
You get your own personalized website provided free (with free maintenance). These sites are the company's landing pages personalized with your name and member ID.
You get personal mentors provided for free personal support & assistance. If your personal sponsor or co-sponsor isn't very active, there is a very active forum and member-based Q&A so you can get help from anyone, anytime.
The Company handles all orders –payment, shipping, customer service for you. This applies to its own direct-from-TripleClick products. You also have the opportunity to set up your own store to sell new and used items.



You can create substantial income giving away free stuff. The Internet Income course is unbeatable, plus the free training on the inside is priceless. And no, you don't have to pay for extra training. It's all included!
SFI is marketable in every country worldwide (that is you can make money everywhere!). This is a true GLOBAL opportunity!
You need less than a dollar a day in sales to qualify for upper level income. This is for the 100% OPTIONAL "standing order" (known in other businesses as a mandatory auto-ship or mandatory membership fee).
You can share in company-wide sales/commissions every month. How many other MLM/affiliate programs provide a "profit-sharing" income?
You have tools provided for easy and free contact with your entire sales team. Many other programs don't do this for free. You have to pay an additional membership fee to participate in their autoresponder or email center. Not so with SFI.
You can market virtually ANY product or service in the world. You aren't stuck just promoting SFI's own products. There's a built-in affiliate program for everyone who wants to list and market their own products!
It provides extensive marketing tools so you can market how you like –online or off. If you want to market locally offline instead of the Internet, you can purchase flyers, business cards, postcards, letterhead and even envelopes for direct mail marketing.
SFI business and income can be willed to a family member. Once you reach a top level in SFI and have a strong, substantial business going, don't lose it! You can leave your business to your heirs!
And so much more!
For anyone who's ever wanted to join an MLM and/or affiliate marketing opportunity, don't shrug and say that if it's free it must be a scam. This one is not! Do yourself a favor and check it out first!
---
Need help with WordPress? Grab this ebook and videos for free!